Celebrating Our 85th Anniversary with Print & Digital Covers!
CLICK THE PLAY BUTTON BELOW.
Turn on your volume to experience our
Black Resistance Digital Cover!
See our Historical Trauma Digital Cover Below!
ABOUT THE BLACK HISTORY BULLETIN
The Black History Bulletin is dedicated to enhancing teaching and learning in the areas of history. Its aim is to publish, generate, and disseminate peer-reviewed information about African Americans in U. S. history, the African Diaspora generally, and the peoples of Africa. Its purpose is to inform the knowledge base for the professional praxis of secondary educators through articles that are grounded in theory, yet supported by practice. The Black History Bulletin welcomes articles on all aspects of Black history, especially those written with a focus on:
(1) middle school U.S. history; (2) high school U.S. history; (3) teacher preparation U.S. history methods.
The Black History Bulletin also welcomes inquiries from middle and high schools about featuring photographs of their teachers and students. Unsolicited manuscripts will not be returned unless accompanied by a properly self-addressed return envelope with postage. Below are the mailing address for manuscripts and contact information for the editors. Download the author guidelines and lesson plan templates by clicking here.
The Black History Bulletin is hosted on Project MUSE.
Read the history of the Black History Bulletin.
BLACK HISTORY BULLETIN EDITORS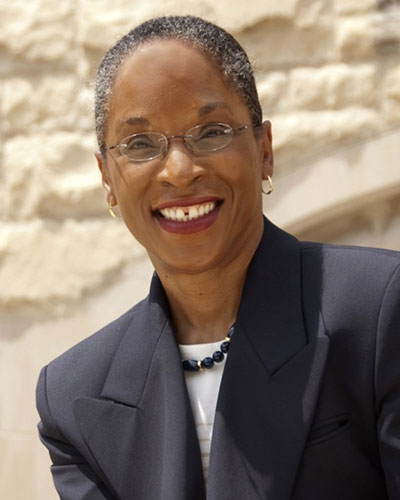 Editorial Board—2019-2022
David Campos

Professor University of the Incarnate Word

Charles Dukes

Associate Professor Florida Atlantic University

Joseph E. Flynn

Associate Professor Northern Illinois University

Geneva Gay

Professor University of Washington

Satasha Green-Stephen

Associate Vice Chancellor Minnesota State

Jason Kahleed Hayes

Education Strategist Jason Kahleed Hayes Education Co.
Pamela Lamar-Dukes

Associate Professor Florida Atlantic University

Paul LaRue

History Teacher (RET.) Washington High School, Ohio

Kim Pearson

Associate Professor The College of New Jersey

Katherine Scott Sturdevant

Professor Pikes Peak Community College

Angela M. Ward

Urban Public School Equity Leader, Founder & CEO, 2Ward Equity Consulting

Gwendolyn Webb-Hasan

Associate Professor Texas A&M University
CALL FOR PAPERS
The Black History Bulletin welcomes articles written with a focus on: (1) middle school U.S. History; (2) high school U.S. History; (3) teacher preparation social studies methods. Tangible works to be included in the Bulletin are items such as lesson plans and pullouts, ranging from teacher "how-to" to biographical and/or informational pieces about African Americans for students to read. These materials will be used to supplement teachers' lesson plans and textbooks. Teachers will be exposed to the hidden gems of information about African Americans that were omitted from their textbooks in their own secondary and postsecondary teacher preparation programs. Articles should be no more than seven (7) typed, double-spaced pages, including endnotes. Please use The Chicago Manual of Style for citations. Submitted manuscripts will be peer-reviewed. Your cover letter should include the title of your manuscript, your name, postal address, e-mail address, phone number, and fax number. Your manuscript should begin with the title of your manuscript and should not include your name. Please direct inquiries to the editors. E-mail your manuscript (Microsoft Word) to the editors. Include the subject line, "Black History Bulletin" for reference. Author Guidelines and Lesson Plan Template
Click here to order subscriptions and issues of the Black History Bulletin (BHB)
DIGITAL COPIES OF ALL ISSUES ARE AVAILABLE TO ASALH MEMBERS
Black History Bulletin Toolkit
1 – Black Genius: Excellence in Education
1 – Historical Trauma, Past Pains, Future Promise
2 – Black Resistance
#1- Available Now
#2 – Available Fall 2022
1 – The Power of Protest: Then and Now
2 – Black Health and Wellness
1 – Available Spring
2 – Available September
1 – Black Lives Matter: From Enslavement to Engagement
2 – The Black Family: Representation, Identity, and Diversity
#1 – Available
#2 – Available
1 – Race, Revolution & Resistance
2 – African Americans and the Vote
#1 – Available
#2 – Available
1 – Quilted Histories: The Threads of Counter Narratives
2 – Black Migrations
#1 – Available
#2 – Available
1 – Poetry, Prose and Music: Lyrical Voice of Black Arts Movement
2 – African Americans in Times of War
#1 – Available
#2 – Available
1 – Youth Empowerment Hope/Action/Freedom
2 – The Crisis in Black Education
#1 – Available
#2 – Available
1 – Social Justice Evolution or Revolution
2 – Hallowed Grounds: Sites of African American Memories
#1 – Available
#2 – Available
1 – The Impact of Media on Scholarly Identity Development
2 – Century of Black Life, History, and Culture
1 – Framing Technology
2 – Civil Rights in America
1 – Taking a Look Back to Broaden the Lens of Literacy
2 – The 150th Anniversary of the Emancipation Proclamation
1 – The Influence of African Americans on Popular Culture
2 – Black Women in American Culture and History
1 – Young, Gifted, and Black: Gifted Education in Today's Schools
2 – African Americans and the Civil War
1 – Globalization: World History and the Contributions of African Americans
2 – The History of Black Economic Empowerment
1 – "Eradicating the Achievement Gap"
2 – "Quest for Black Citizenship in the Americas"
1 – "Differentiating Instruction Voices of Special Education"
2 Carter G. Woodson and the History of Multiculturism
1 – "Celebrating Community: Black Civic, Social, and Fraternal Organizations"
2 – "From Slavery to Freedom"
1 – Special Issue on the Niagara Movement
2 – Special Issue on African American Art, Life, and History
Special Issue on Brown v. BOE
Special Issue on Lynching
Carter G. Woodson on cover
First issue of the Black History Bulletin
Last volume of the Negro History Bulletin
62 (1999) 61 (1998) 60 (1997)