UPCOMING ASALH EVENTS
February 2021

ASALH will hold innovative virtual programming in the month of February celebrating the 2021 Black History Month Theme, The Black Family: Representation, Identity, and Diversity. Check back for schedules, times, and other updates.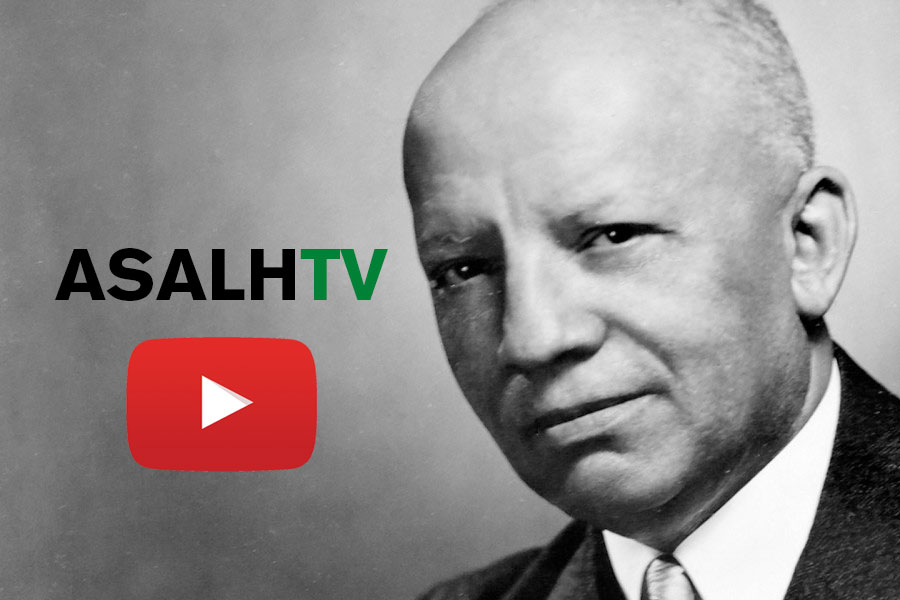 IN RETROSPECT AND PROSPECT
Topics In African American History, In The Spirit Of Woodson And Mary Mcleod Bethune
September 13-30, 2021

ASALH will hold innovative virtual programming in the month of September celebrating the 2021 Black History Theme, The Black Family: Representation, Identity, and Diversity. Check back for schedules, times, and other updates.
ALL UPCOMING EVENTS
Click the above buttons to find events by category.
BRANCH EVENTS: ASALH is observing social distancing and all in-person meetings and events, where possible, will be virtual.
COMMUNITY EVENTS: Please check with our community partners for any updates to these events.
1 event,
Join ASALH as we reflect on the 100th Anniversary of the Tulsa Race Massacre, Monday, June 1, 8 pm EST/ 7 pm CST on ASALH TV YouTube. Hear the voices […]
1 event,
Author Talk with Ishmael Reed about his book The Complete Muhammad Ali. The journalist Stephen Henderson will lead the conversation discussing the fascinating narrative of Muhammad Ali's life. Together, Reed and Henderson will explore why we continue to remember and celebrate Ali, and delve into the importance of incorporating other, often unexplored voices, in charting one's legacy. This special event precedes the upcoming documentary Muhammad Ali, a film by Ken Burns, Sarah Burns, & David McMahon, slated for PBS broadcast in 2021/22.
1 event,
June 5, 2021 11:00am EST This event will be held online via Zoom. Zoom Meeting ID: 863 1731 7855 Passcode: 278 393 Call: 1-646 876 9923
1 event,
PsiNuQues Present: Real Superheroes - A New Generation of Black Fatherhood ------------ Psi Nu Ques are back with a power tribute to Black Fatherhood. Join us as we highlight & […]
2 events,
Wednesday, June 9th, 11 am-12 pm, ET on Community Watch & Comment -- The Wednesday Edition; WPFW 89.3FM, wpfwfm.org (live-streamed and archived) The Second: Race & Guns in a Fatally Unequal America How […]
Shirley Moody-Turner, and Gabrielle Foreman of the Center for Black Digital Research at Penn State University, and Kristin Moriah of Queens College join us to discuss coalition building and operating […]
2 events,
Join us on June 10 at 6PM for a discussion of Shelter in a Time of Storm: How Black Colleges Fostered Generations of Leadership and Activism with author Jelani M. […]
Participate in the live question and answer sessions with authors of featured books hosted by the Telfair Museums of Savannah. The annual theme is The Legacy of Slavery Initiative. All […]
7 events,
You're invited to attend a special meeting of the James Weldon Johnson Branch of ASALH. At this meeting, we will pay tribute to our founder, Dr. Carter G. Woodson, the […]
Join the Charleston Area Branch of ASALH at the 2021 Middle Passage Remembrance Ceremony! June 12, 2021 10am-2pm EST This event will held online. Commemorate African Ancestors of the Middle […]
Beyond race, class, or other factors, there is a powerful caste system that influences people's lives and behavior and the nation's fate. Linking the caste systems of America, India, and Nazi Germany
Regina Vaughn, President, will speak about the vision of Carter G. Woodson yesterday, today, and tomorrow and how we must continue doing the work. Guy Weston will share what Juneteenth mean […]
2 events,
Join ASALH in a conversation in celebration of Juneteenth featuring Evelyn Brooks Higginbotham, ASALH national president and Annette Gordon-Reed, the Pulitzer Prize-winning historian who has recently published the book On Juneteenth (2021).
4 events,
Join ASALH & PBS Books Thursday, June 17 at 8pm ET | 5pm PT, as they present a special commemoration virtual event, "Juneteenth: Lift Every Voice and Sing," produced by BLKFREEDOM.org, a collaboration of 10 African American historical and cultural museums across the country.
Though women make up more than half the population of Chicago, and are noted for their role in shaping the city's history, they make up a minuscule percentage of […]
Branch member Barbara Williams will present this special presentation of 2nd Lieutenant Walter Peyton Manning: The Lynching of a Tuskegee Airman at the regularly scheduled branch meeting. Thursday, June 17, […]
3 events,
W. Marvin Dulaney ASALH Branch, Juneteeth Celebration, June 18-19, 2021
Join us to celebrate American History! Jun 18, 2021 11:00am Central Time This event will be held online via Zoom. Register to attend HERE.
Join Sinclair College at their Juneteenth Celebration! June 18, 2021 11:30AM EST This will be an online event via Zoom. The Myths About Juneteenth The Washington Post – "Democracy […]
5 events,
Juneteenth at Fair Park will be held June 19, 2021
The Memphis Area Branch is one of the supporters of the LeMoyne-Owen College National Alumni Association's Juneteenth 2021 Celebration. Saturday June 19, 2021 9am CST Activities on the campus lawn […]
Celebrate Juneteenth with a special storytelling-hour featuring Mr. Delbert Richardson. During this hour, Mr. Richardson will highlight the resistance of his ancestors during the periods of American chattel slavery and […]
2 events,
Presidents Message We are excited to announce the June 24 webinar that the Campaign is jointly sponsoring with the National Parks Conservation Association (NPCA) on Rosenwald Schools that will […]
Join the National Park Service's National Underground Railroad Network to Freedom Program and Regions 6, 7, and 8 on Thursday, June 24 from 6:00 - 7:15pm cst for a virtual public open house discussing the history […]
1 event,
Archivist and historian, Chris Haley who currently serves as Director of the Study of the Legacy of Slavery at the Maryland State Archives will share an overview of slavery's impact on Maryland's Black (and White) citizens as discovered through the programs he has managed for over 10 years.